Emergency Storm Damage Response
Get a free estimate today!
Emergency Storm Damage Response
These Arizona storms can be quite challenging, can't they?. Arizona's monsoon season is notorious for wreaking havoc on trees. High winds and massive amounts of water often destabilizes trees, causing them to uproot and fall on homes, cars, or across driving paths and streets. Trees with unkept and unruly limbs can also pose a danger to your home, vehicles and family. Arbor Works Tree Care has a team of professionals ready to help clean up damage to your trees and landscaping caused by our monsoon storms. In the event of a claim, we can work with your insurance to make sure that you can get back to normal life. Let us do the heavy lifting! Preparation is such an important step in keeping your home and family safe from tree damage. Preparing your trees and home for the summer monsoon season can help you avoid very costly repairs. Proper maintenance and trimming of trees on your property are keys to proper preparation. Whether you need emergency tree removal, or you want to get your trees ready to withstand the monsoon weather, let us know below. Don't wait to call Arbor Works for monsoon season preparation in Phoenix – be ready when it comes! Let our certified arborists help protect your home from storm damage and provide you with a free estimate.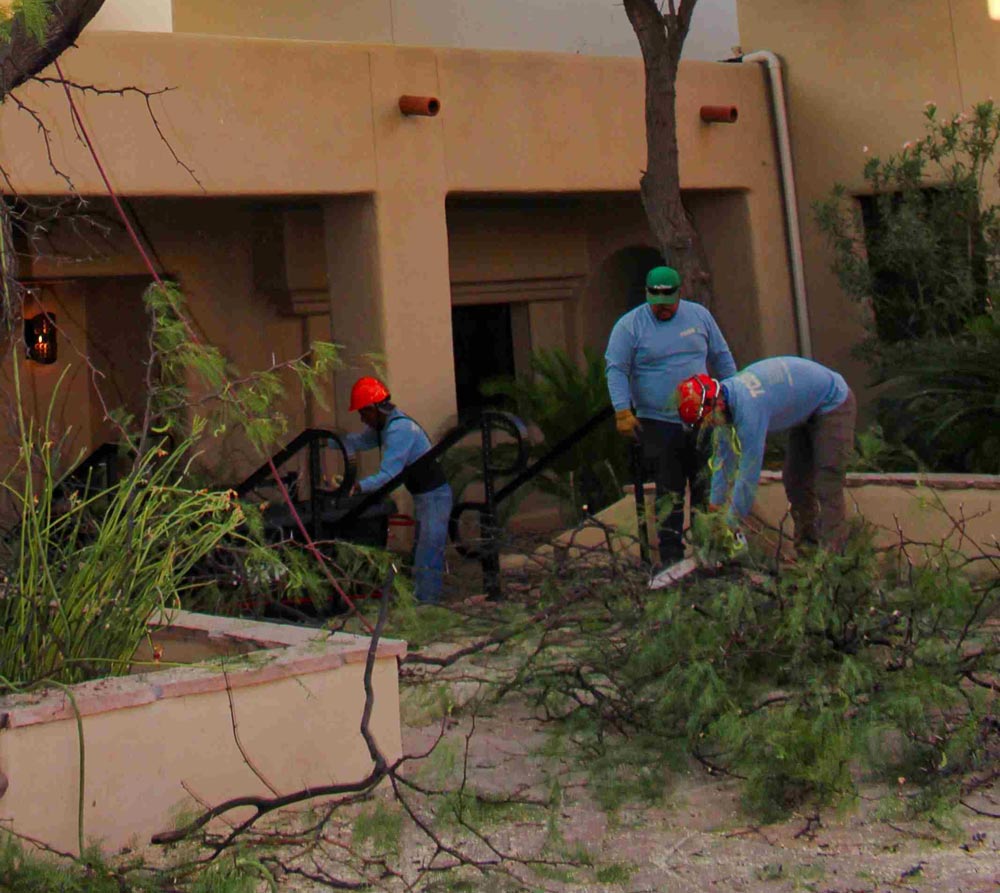 Address
Serving the Entire West Valley
Opening hours
Mon to Fri: 9:00 – 18:00
Tell Us About Your Tree Needs Here: